Want to live a more sustainable life at home? Here's how several local eco warriors are flying the flag and doing just that.
"If your house was built in or before the '90s, if you're renting, or if you have two or more air conditioners that you rely on for climate control, then your house is likely not sustainable," tells building and sustainability expert, Dean Ipaviz. According to a recent report from the Australian Sustainable Built Environment Council, a whopping 58% of Australia's building in 2050 will have been constructed after 2019.
The report speaks to how, if these new buildings are to be fit for a zero carbon future, changes to energy standards in Australia's National Construction Code must be upgraded. While we wait out those changes, however, it becomes an even more crucial time for Australians to stand up and become advocates of sustainable living where it matters most: at home.
So, how will you adapt to keep up during this new age where sustainability is increasingly – and justifiably – more important than ever? Think modular builds, off-grid living, renewable materials, passive design, smart home tech, solar energy, and eco-conscious building alternatives. It's undoubtedly a minefield out there, but sustainability and future proofing are things we should all be considering.
The good news is, all around the country, Australians are embracing sustainable ways of living and adapting to meet their, and their family's needs. Here, we investigate how a few eco-warriors are doing things differently on our home turf.
Tasmanian Off-Grid Home
Nature lovers Peter and Robyn Tuft moved from Sydney to 80 hectares of pristine Tasmanian forest.
"We've been into the sustainability thing forever," says Peter. "I'm an engineer. I did my thesis in renewable energy for my undergraduate degree back in the '70s."
Peter and Robyn first laid eyes on their dream property – of which 60% is conservation land – in 2008. It wasn't until after they purchased the block in 2009 they realized it wasn't connected to the grid.
"Off-grid living was inspired by the location, in a way. Connecting to the grid would have cost us a lot – possibly the same amount as our off-grid system," explains Peter.
The Tufts engaged the help of passive solar-design company Earthcraft Design and Construction and Hobart-based builders Skookom to plan and build a truly off-grid, three-bedroom, two-bathroom home – just 40 minutes outside of Hobart. The planning stage took six years, while the build itself was relatively quick – taking only 10 months.
The home is a stunning example of sustainable living and features solar panels and batteries; a hydroelectric generator; floor-to-ceiling glass windows to ensure natural light floods the home; and materials such as concrete and timber.
Tropical Cairns Treehouse
Planchonella House is an award-winning treehouse located in northern Queensland's lush rainforest surrounds.
This highly crafted house sits in an untouched tropical rainforest in Edge Hill, Cairns, and is the brainchild of husband-and-wife team Jesse Bennett and Anne-Marie Campagnolo. The treehouse was designed and built from the ground up by architect and builder Jesse, while the finishes were a result of interior designer Anne-Marie's efforts.
Connection to nature was of the utmost importance to the couple in the design process, so they went above and beyond to ensure this was achieved on both an aesthetic and sustainable level. Passive solar design strategies were utilised so that the home is able to maintain a temperate state year-round. The abode takes advantage of the sun and wind to warm and cool interior spaces, throughout both extremes of the Australian climate.
At Planchonella House, small south-facing openings draw in cooler outdoor air, while warm internal air escapes through larger openings to the north. This process is then reversed as temperatures drop in the evenings.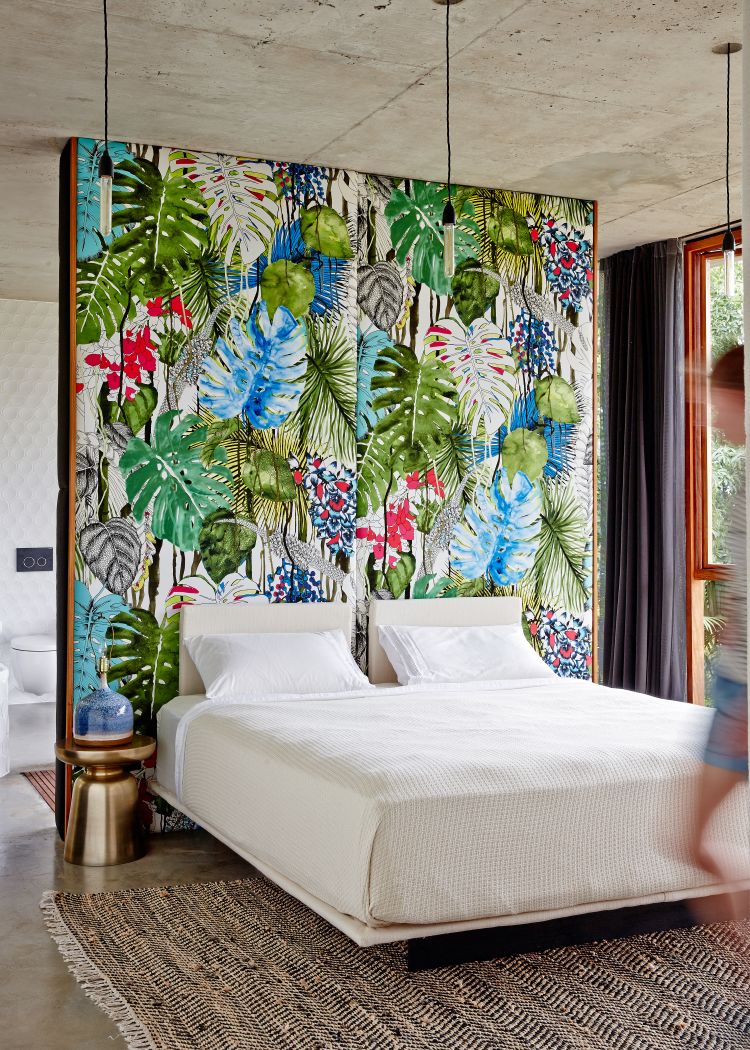 Two curved concrete platforms form the L-shaped floorplan and roof, which is adorned with more than 600 tropical Rhoeo spathacea plants and a vegetable garden to blend seamlessly into the canopy above.
Inside, robust materials – such as concrete, timber and brick – make for an artistic contrast against the lush surrounding greenery, made ever present by the use of panelled floor-to-ceiling windows.
Prefab Sydney Digs
Avalon locals Richard Willcocks and wife Jackie purchased a prefabricated building for their first home four years ago.
Prefab. Modular. Moveable. Transportable… buzzwords, sure, but nonetheless they're helping to change the way we think about building and renovating. Case in point, this prefabricated home set on Avalon Beach on Sydney's Northern Beaches.
Created by sustainable modular architecture experts, ArchiBlox, the couple's prefab home took just six months from planning to completion. ArchiBlox's modular designs use a range of techniques and technologies to leave a small carbon footprint. Since the homes are made in a factory, much of the waste and chemical run-off that would occur on site is avoided.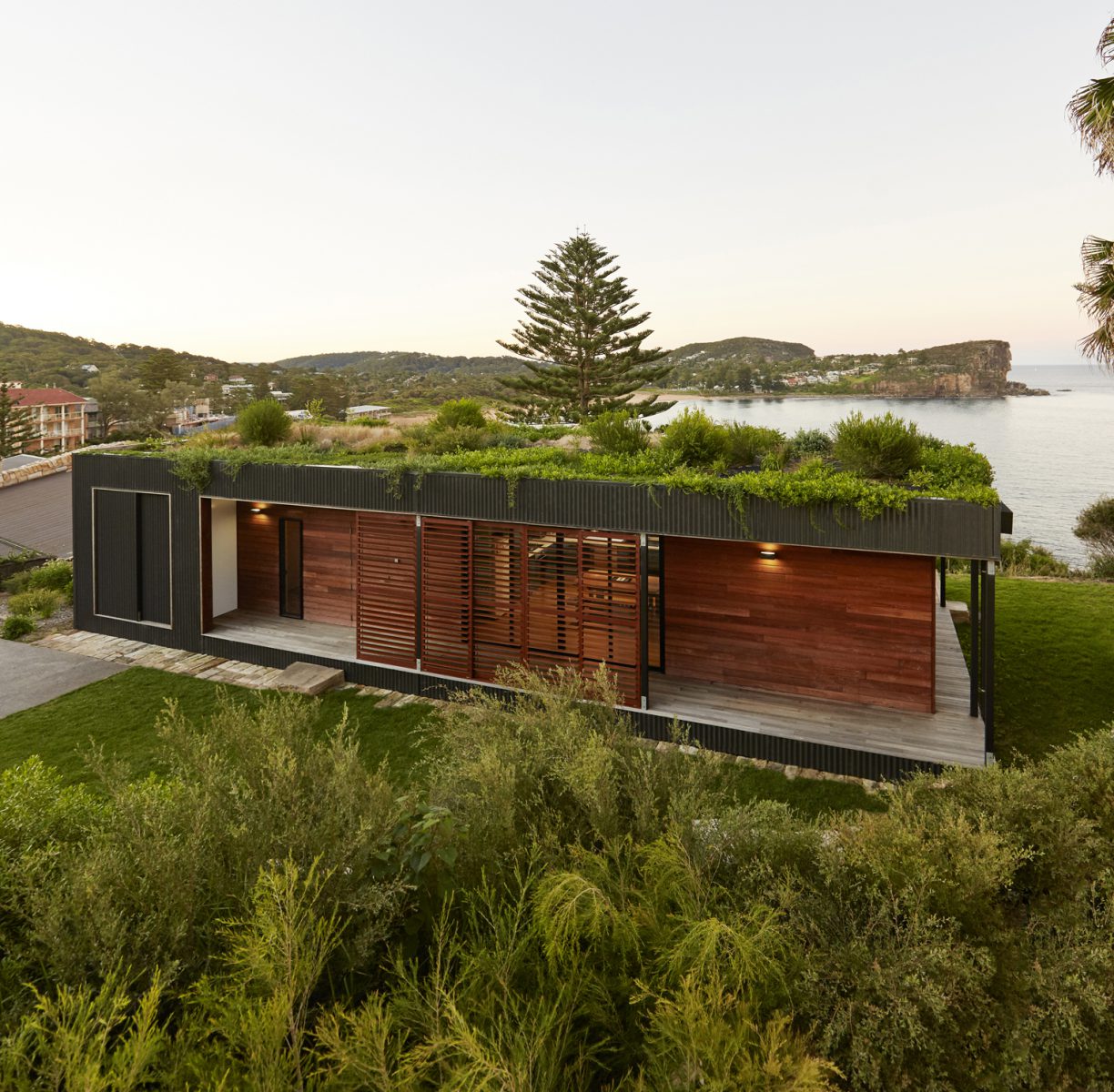 Traditionally, prefabricated building methods have been met with mixed reviews. The new wave of buildings being produced with cutting-edge technology, however, has changed the face of the industry. Economical modern homes that don't compromise on style and liveability are now a common sight across the country.
We're living in a time where the construction industry accounts for a significant portion of the world's greenhouse gas emissions (18% in 2010, according to research by the Intergovernmental Panel on Climate Change). So, you can see why the prefabricated option is becoming so appealing to eco-advocates.
For anyone considering prefab builds, Richard has only positive things to say: "If you want to reduce your build time and save the numerous headaches of an onsite build, such as access and run-off, then prefab is the way to go," he says.
Sounds pretty good to us, but we also know that 'home is where the heart is' – so your digs need to be right, in every possible way, for you.
If going prefab isn't quite the sustainable alternative that's ideal for you, then we challenge you to consider: What is? Think outside the box, be bold and be an eco-warrior – just like these everyday Aussies who are living the sustainable dream.
Original article by By Erinna Giblin and Kristy Hosking for realstate.com
We love sharing all the new and exciting things happening at Archiblox, so make sure you're following us on Instagram, Facebook and
Twitter, or signed up to our monthly newsletter, to ensure you don't miss a thing.