'Tis the Season for Giving, and Giving Back
Christmas is all about giving, so this year why not take it up a notch and buy gifts that won't just make your loved ones feel good but which will also benefit others?
This holiday season Archiblox has donated to a number of charities we are passionate about. We feel it's important to do our bit, and give back to the greater community.
This year you too could give a valuable and impactful gift, which won't put a dent into the environment, by donating to your charity of choice, or you could give the gift of charity to a loved one.
Alternatively, lots of charities now have online shops where you can buy gifts, Christmas decorations and more so pick one close to your heart and spend away, safe in the knowledge it's all going to a great cause.
Here are the amazing 6 charities we donated to in 2018:
WaterAid
WaterAid Australia is a member of WaterAid, an international not-for-profit, determined to make clean water, decent toilets and good hygiene normal for everyone, everywhere within a generation. Only by tackling these three essentials in ways that last can people change their lives for good.
To found out more please click here!
Sacred Heart Mission
Sacred Heart Mission has a long history of effectively assisting the most disadvantaged members of the community to rebuild their lives. Since opening their doors in 1982, the Mission has evolved into an innovative organization, sustained by a deep pool of generosity and support from the community.
The Mission greatly benefits from the support of the wider community which ensures they can continue to develop and innovate into the future, offering greater choices and integrated services so people can have the benefit of carefully tailored support that addresses their individual needs. They recognize everybody is unique. No matter where they are in their journey, they're here to support them.
To found out more please click here!
St Kilda Mums
St Kilda Mums' mission is to rehome preloved nursery goods to support Victorian families in need while saving the earth's precious resources. They collect, sort and redistribute essential nursery equipment, clothing, books and toys for babies and school-age children.
To found out more please click here!
Father Bob McGuire Foundation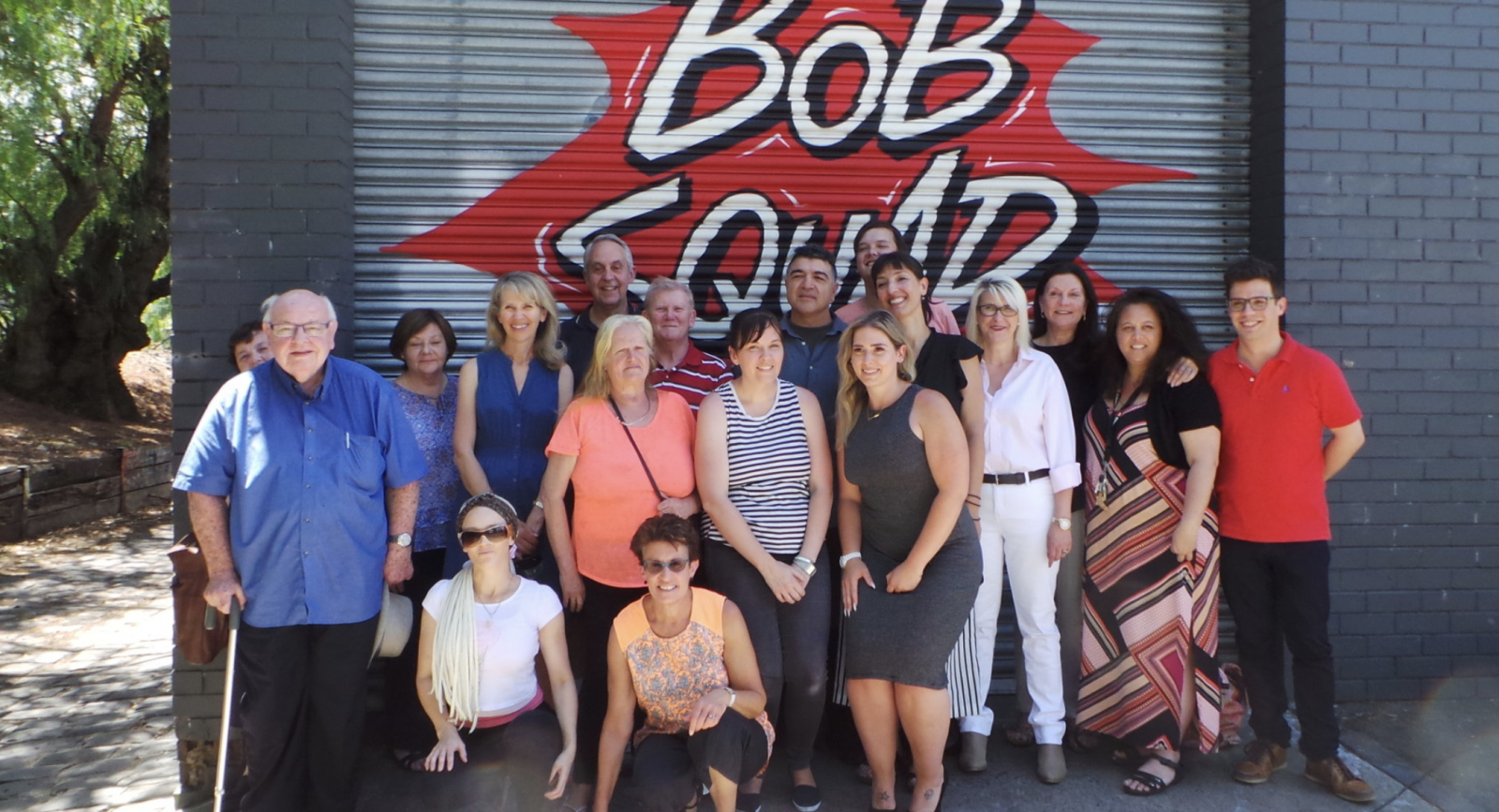 Father Bob Foundation is a small organization making big changes in the City of Port Phillip. They can be considered a pilot project and an example of how society can be more socially and materially inclusive of all its members.
Archiblox supports and sit on the board of The Father Bob Foundation. The role of the Foundation is to realise Father Bob's vision of ending homelessness and disadvantage.
A core value of the foundation is to give all kids a fair start to life and everyone a fair go. All have the right to be nourished physically, mentally and emotionally. No one will be left behind.
To found out more please click here!
Kids Under Cover
Established in 1989 by well known Melbourne identity, Ken Morgan, who felt compelled to respond to the findings of the Senate National Inquiry into youth homelessness, known as the 'Burdekin Report'.
The disturbing findings of the inquiry moved Ken to raise the funds to build a house for homeless young mothers. Ken's passion to increase the support offered to young people facing homelessness instigated the birth of Kids Under Cover. Ken was determined to fill the huge gap in support offered to young people in the community.
The 'Kids Under Cover' early intervention approach is practical, simple and effective. At the heart of their work are the relocatable studios that provide stable and secure accommodation for young people at risk of homelessness. They complement this with scholarships for education or job training to empower young people to achieve their goals and remain connected to education and the community. This combination is proven to prevent young people from becoming homeless and keep families together. The approach is simple and focuses on early intervention to prevent youth homelessness.
To found out more please click here!
Amnesty International
Amnesty International is an independent, global movement of people who campaign courageously for human rights. In more than 150 countries worldwide, over 7 million of us stand together for justice, freedom, human dignity and equality.
Right now, human rights abuses are happening in our world, but Amnesty's grassroots movement can change this. They know where the tipping points are and we know the power of mobilising our supporters around the world, because they've been doing it for more than 50 years.
To found out more please click here!
We love sharing all the new and exciting things happening at Archiblox, so make sure you're following us on Instagram, Facebook and
Twitter, or signed up to our monthly newsletter, to ensure you don't miss a thing.